Looking for some advise.
We have been doing some rebuilding on Jordans snomoquad. It is now longer (90" wheelbase) lighter (350#) and alot stronger than it was when we acquired it last year. We have rebuilt almost the entire chassis, changed it from a 600cc Ski-doo to a 700cc Yamaha SRX triple, moving the motor 3" forward and adding 8" to the chassis behind the motor. The SRX is rated at 142hp stock. It will have a 90" wheelie bar before we begin racing it next year. And yes I know that once we get it tuned in we are going to need more rear tire.
Looking for advise on rear sprocket size, material and source. My thoughts were somewhere a round a 92 tooth.
Before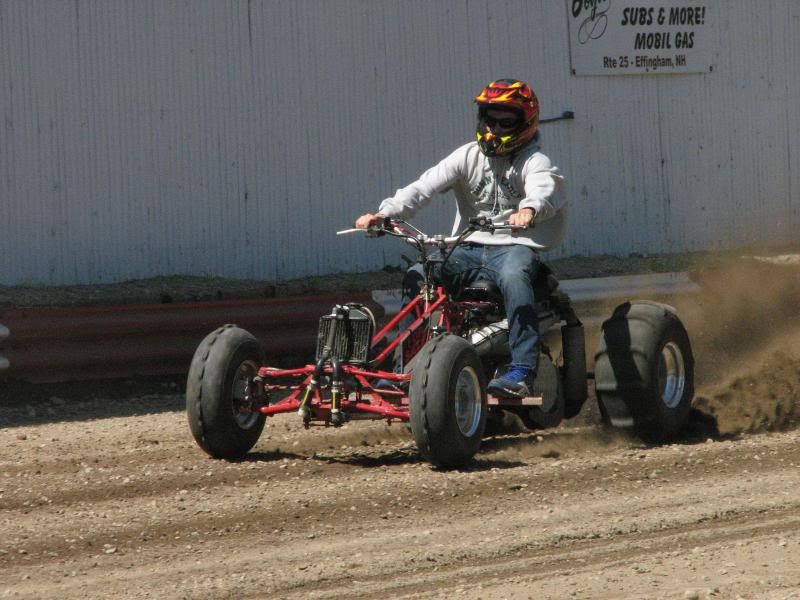 After we front halved it, still Ski-doo powered
After we back halved it to fit in the SRX motor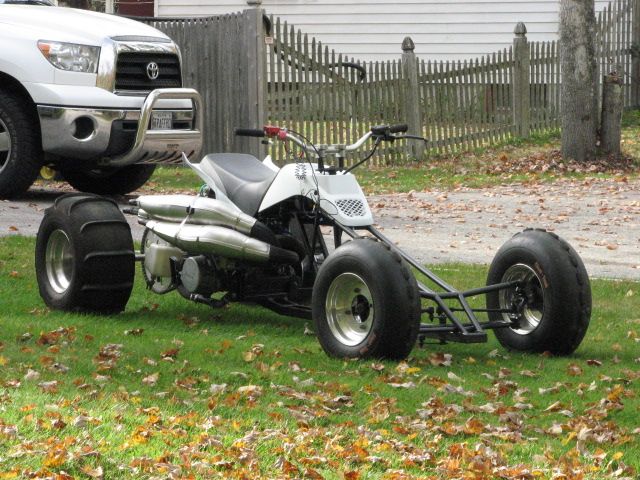 First test run (no footrests!)