In addition to all the regular Skat Trak ATV tires we sell, we can also build custom size tires with paddle configurations just like the big tires.
These are big tires for the higher HP bikes.
Here are some 14 Rippers in a staggered configuration on dirt midget car tires: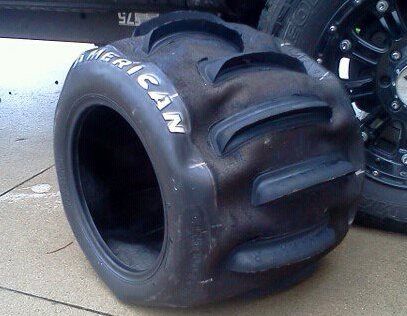 Here they are mounted on 13" wheels.
Give me a call to quote your custom tires.